FX G-TEC (Gas) Handhelds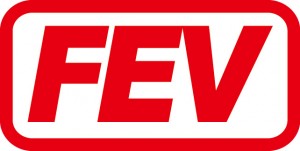 FX G-TEC Gas is completely residue-free extinguishant and can be used for all sort of fire, such as electrical, alcohol, H2.
FX G-TEC gas is 100 times more effective as a cooling agent than AFFF; freezing point is -100 deg.C. Environment friendly and minimal residue after use and no deposit on hot metal and electronics. FX G-TEC gas fire extinguishers are used in Formula 1, World Rally, Touring and Sports Racing cars.
Application;
Class A (carbonaceous) fires, such as paper, wood, plastic
Class B (flammable liquid) fires, such as paraffin, oil, petrol, alcohol, Ethanol
Class C (electrical) fires, such as lithium ion battery, hybrid & electric cars
Hydrogen cars
MAIN FEATURES
FX G-TEC gas is environment friendly and no harmful residue remains after use.

Superior visibility during discharge compared to powder type extinguishers.

Advanced Discharge System(ADS) featured. The flow rate is maintained throughout discharge and all extinguishant is expelled whatever the attitude of the installation. Fire from under-chassis can be efficiently extinguished.

Operating temperatures down to a low -15deg C.

Light-weight aluminium cylinder.

Discharge can be temporally stopped by releasing grip.

Easily operated stainless steel quick release strap.

FESG1000RHHR & FESG2000RHHR have compact fodable metal grip.

Refilling service available
VIDEO In Actions
Test of FEV Gas Handheld Fire Extinguishers
Gas Handheld 2.0kg (1kg used) 2L.unleaded petrol performance test starts from 4:24-5:10mins
MODELS & SPECIFICATIONS
FESG1000RHHR

FESG2000RHH

SOLD OUT

FESG2000RHHR

Price : ASK

Content :
FX G-TEC(gas) 1.0 kg

Weight(Bracket excl.) :
1.7 kg

Weight(Full kit) :
1.9 kg

Size(mm) :
H324 x Ø80

Operation Temp. :
-15°C – 60°C

Discharge Time :
20 sec / 20°C

Service Cycle :
2 years

Price : ASK

Content :
FX G-TEC(gas) 2.0 kg

Weight(Bracket excl.) :
3.2 kg

Weight(Full kit) :
3.4 kg

Size(mm) :
H400 x Ø108

Operation Temp. :
-15°C – 60°C

Discharge Time :
20 sec / 20°C

Service Cycle :
2 years

Price : ASK

Content :
FX G-TEC(gas) 2.0 kg

Weight(Bracket excl.) :
3.0 kg

Weight(Full kit) :
3.3 kg

Size(mm) :
H364 x Ø108

Operation Temp. :
-15°C – 60°C

Discharge Time :
20 sec / 20°C

Service Cycle :
2 years